Ivo still recovering after injury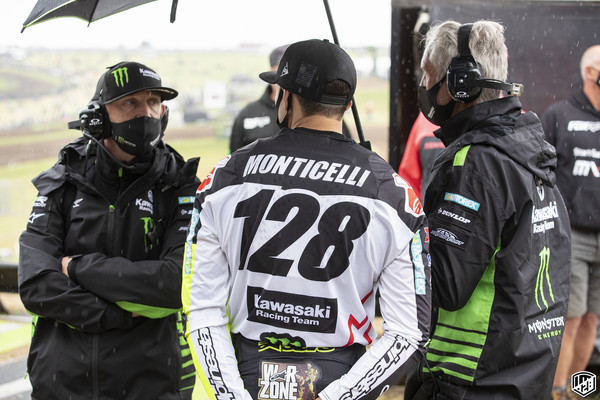 Only able to ride once in the last two weeks after his heavy crash in Russia KRT teammate Ivo Monticelli rode a solid first half in race one to recover from a mid-air collision with an errant rival on the opening lap and advanced to eleventh position before two errors pushed him out of the points in twenty-second. He was moving forward from an early stop to take fresh goggles in the persistent drizzle to reach eighteenth place halfway the second race before a further crash again pushed him out of the points in twenty-third. The Italian will work with the team this week to get his body in shape before his home GP at Maggiora.

Ivo Monticelli: "It was a really tough day. I didn't feel too much pain from my crash in Russia but I could only ride once the last two weeks; I didn't have a really good feeling and it was hard for me to find my speed today. My start was OK in the first race but I made contact with Jacobi on a jump already on the first lap and lost many positions. Then I crashed two more times and was out of the points. My speed felt better in race two but I had to stop to change goggles and I crashed again later in the race. We know from the warm-up races that I have the speed so we will work to be in shape for the GP in Italy next weekend."