Ivo Monticelli scores his first TOP TEN result this season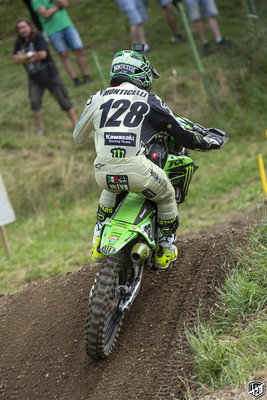 The day started magnificently for Ivo Monticelli as he stormed to third fastest time in Qualifying, just over half-a-second from pole. Sadly, Ivo's fortune did not hold for the first race; keen to capitalise on his superb form he anticipated the fall of the start-gate slightly, hit it and had to come from last place. After twenty minutes he was in the points-paying positions; with two laps remaining he was sixteenth and, setting top ten lap times in traffic to the end, advanced two more positions to fourteenth by the chequered flag. The Italian's determination was rewarded in race two as gated sixth and moved forward to fifth within ten minutes; confirming KRT's belief in his ability he comfortably retained that position to the finish to earn ninth overall on the day, doubling his points haul for the year to move seventeenth in the standings.

Ivo Monticelli: "The track is hardpack like back home in Italy where I grew up so I had a really good feeling and felt positive all day, especially after third in Qualifying. The first moto I jumped too early at the start and got stuck in the gate so I was dead last; it is hard to pass here but I came to fourteenth. But my riding and speed was OK so I knew my potential and could show this after starting sixth in race two. I could stay with the lead group and moved to fifth when Gajser crashed. I could follow Hoff but I let him go three laps from the end after I made one mistake and I didn't want to risk my fifth place. Now we go training in sand this week for Lommel".