Ivo Monticelli grabbed his first 2021 holeshot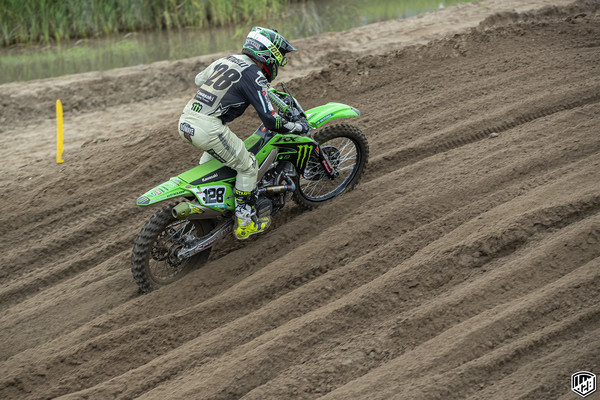 Ivo Monticelli inevitably found the going tough against the sand experts in Qualifying and was restricted to seventeenth fastest time but the Italian shot out of the gate in race one and roared around the outside of turn one to establish himself in seventh position. Unfortunately a fall further round the opening lap left him at the tail of the field but he kept pushing for the entire race to finish twenty-sixth. His Kawasaki again getting stunning drive out of the gate Ivo claimed the holeshot award for the first time this season in race two but his day's racing was over already at the next turn as he crashed heavily on his left shoulder and was in too much pain to continue.

Ivo Monticelli: "It was a really hard weekend. I was just seventeenth in Qualifying but my lap time was close to the top ten. I got a good jump from the centre of the gate to hold seventh but I had a big crash already on the first lap and broke the visor on my helmet; that made it hard to take a good rhythm in the rain. The second moto I took the holeshot but I crashed at the second turn; my shoulder popped out and in again and my race was done. I'm disappointed with myself; I work hard but mistakes are costing me. I still believe in myself and will keep working for better results. I also want to say thanks to the team. It was a bad day for me but they do such a good job and I really appreciate how they still believe in me after the race. I know they are behind me all the time. See you in Latvia".