Ups and downs for JM Racing Honda in MXGP of Trentino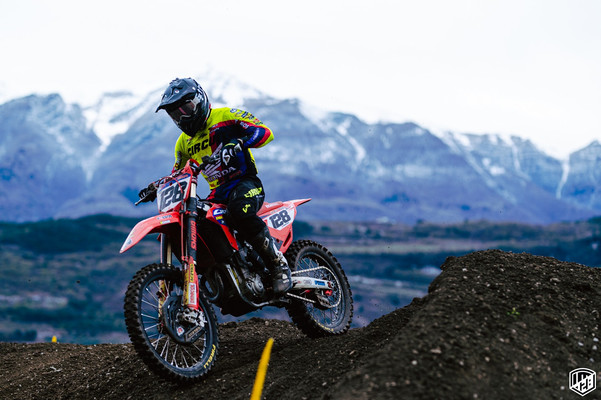 JM Racing Honda has had a difficult fifth round of the MXGP World Championship in Arco di Trento.

The track in Arco di Trento was ridden in the opposite direction. This was a new challenge for the riders. Despite the fact that the track had the same surface as in the previous years, it was really slippery and sketchy.

The team had a huge set back on Saturday because home rider Ivo Monticelli came up short on a jump and broke a toe.

In two weeks time the World Championship continues in Kegums, Latvia.

Overall Grand Prix MX2 Arco di Trento:
1 Tom Vialle 50 Pnt
2 Kay de Wolf 37 Pnt
3 Mikkel Haarup 37 Pnt
4 Thibault Benistant 36 Pnt
5 Mattia Guadagnini 32 Pnt
21 Petr Polak 3 Pnt

World Championship Standings MX2:
1 Tom Vialle 208 Pnt
2 Jago Geerts 194 Pnt
3 Mikkel Haarup 169 Pnt
4 Simon Laengenfelder 154 Put
5 Kay de Wolf 150 Pnt
17 Petr Polak 35 Pnt

Overall MXGP Arco di Trento:
1 Tim Gajser 50 Pnt
2 Maxime Renaux 40 Pnt
3 Jorge Prado 38 Pnt
4 Jeremy Seewer 36 Pnt
5 Glenn Coldenhoff 32 Pnt
18 Henry Jacobi 7 Pnt

World Championship Standings MXGP:
1 Tim Gajser 236 Pnt
2 Jorge Prado 203 Pnt
3 Maxime Renaux 184 Pnt
4 Jeremy Seewer 160 Pnt
5 Glenn Coldemhoff 141 Pnt
17 Henry Jacobi 59 Pnt


Ivo Monticelli has broken a toe and was forced to sit out the race on Sunday.